PLANNING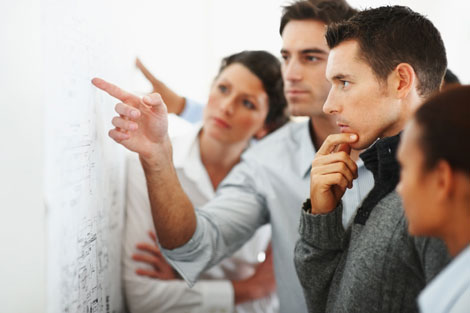 In the planning phase the objectives and scope defined during initiation of the project are translated to a detailed plan. The plan specifies all tasks to fulfil the deliverables, estimates of work, constraints and resources. Together with the project's key stakeholders we optimize the plan for time, cost and resources and establish a baseline for the schedule and cost budget.
You expect quality solutions from us so we plan for it by getting the right people on board, specifying standards and perform quality assurance checks. Every deliverable is developed with a continuous improvement cycle in mind. We ensure that written documents are clear and practical in use, providing all assumptions in aid of future initiatives.
We have proven templates available for the required deliverables to accelerate the delivery process.