PLANNING & SCHEDULING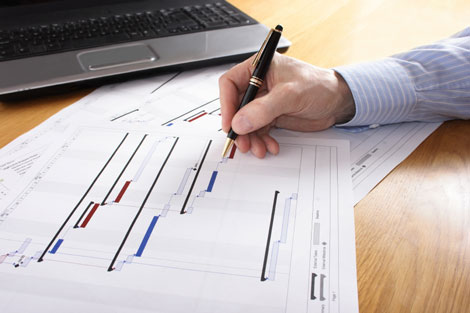 Hands-on-tools-time studies around the world have shown that Planning and Scheduling are the most effective measures to accomplish workforce productivity. Well-planned and properly scheduled maintenance work is accomplished in less time, at lower labor and materials cost, fewer disturbances of operations, higher morale of workers with increased reliability as result.
With this service we deliver a professional planning and scheduling process supported by SAP embedded or best-of-breed tools. We ensure your asset hierarchy and location data enable proper grouping of work, prioritization and work order system help Planners and Schedulers to work efficiently and that effective communication with stakeholders takes place.
Our experience is that having the tools to plan and schedule maintenance work is not sufficient to make it happen. Therefore we offer this service with a change program to ensure a proactive mindset becomes part of your culture.